Day 2 :
Keynote Forum
University of Texas Southwestern Medical Center, USA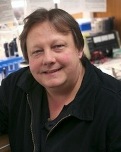 Biography:
David A. Boothman completed his PhD at the age of 28 years from University of Miami and performed his postdoctoral studies from the Dana-Farber Cancer Institute, Harvard Medical School. He is the director of Translational Research, Simmons Comprehensive Cancer Center, UT Southwestern Medical Center, a premier Medical Research Center in the world. He has published more than 150 papers in reputed journals and has been serving as an editorial board member of various peer-review scientific journals.
Abstract:
Therapeutic drugs that block DNA repair, including poly(ADP-ribose) polymerase (PARP) inhibitors, commonly fail due to a lack of tumor-selectivity. When PARP inhibitors and ß-lapachone are combined, synergistic antitumor activity results from sustained NAD(P)H levels that refuel NQO1-dependent futile redox drug recycling. Alone, ß-lapachone (aka., ARQ761 in clinical form) results in dramatic loss of NAD+ specifically in NQO1+ cancer cells (Nonsmall cell lung, pancreatic and breast cancers) that suppresses both glycolysis (at GAPDH level) and the TCA cycle. When combined with a PARP inhibitor, or in PARP1 siRNA/shRNA suppresssed NQO1+ cancer cells, significant oxygen consumption rate/reactive oxygen species cause dramatic increases in DNA lesions that are not repaired due to PARP inhibition. Cell death switches from PARP1 hyperactivation-mediated programmed necrosis by ß-lapachone to synergistic tumor-selective, caspase-dependent apoptosis after PARP inhibitors + ß-lapachone in NQO1+ cancers, including non-small cell lung, pancreatic and breast subtypes. Enhanced antitumor efficacy and prolonged survival were noted in orthotopic human MiaPaCa2 pancreatic and A549 nonsmall cell lung xenograft models. This approach greatly expands the use and efficacy of PARP inhibitors for therapy of most human solid cancers.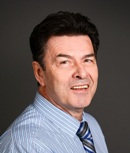 Biography:
Dr. Vladimir Tolstikov was awarded with PhD degree at the age of 28 years from the Institute of Chemical Means for Plant Protection, Moscow, Russia. He is a pioneer in HILIC separations development applied to Metabolomics. He is the director of Metabolomics at BERG. He has published more than 50 papers in reputed journals, 5 book chapters and has been serving as an editorial board member of MDPI Metabolites.
Abstract:
It is commonly accepted that altered metabolic states represent the impetus of the vast majority of chronic and acute disease states resulting in a significant impact on the U.S. Healthcare system. Decades of research have revealed that metabolism is not a self-regulating network operating independently and is integrated into every other cellular process and organ system. Therefore global monitoring of metabolic processes is required for more comprehensive understanding of the initiation and perpetuation of disease states. Mass spectrometry based metabolomics, in particular, demonstrates tremendous promise in delivering high throughput quantitative information on alterations in metabolism associated with disease onset/progression and response to pharmaceutical intervention. Recent advances in mass spectrometry and informatics tools have facilitated emerging OMICS platforms capable of translating biological output into viable therapeutic candidates and assist in stratifying patient populations. At BERG, we have implemented an industrial level high throughput metabolomics platform providing both high quality and depth of information allowing for reliable and broadest capture of the metabolome for the pre-clinical and clinical matrixes analyzed. Global metabolomics platform dedicated for theranostic and clinical studies as well as tracer metabolomics are harvested to facilitate CDx biomarkers discovery in a unique way. Highlights of the BERG's in-depth patient stratification approaches as well as biology based drugs will be presented.