Day 2 :
Keynote Forum
University of Texas Southwestern Medical Center, USA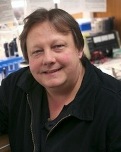 Biography:
David A. Boothman completed his PhD at the age of 28 years from University of Miami and performed his postdoctoral studies from the Dana-Farber Cancer Institute, Harvard Medical School. He is the director of Translational Research, Simmons Comprehensive Cancer Center, UT Southwestern Medical Center, a premier Medical Research Center in the world. He has published more than 150 papers in reputed journals and has been serving as an editorial board member of various peer-review scientific journals.
Abstract:
Therapeutic drugs that block DNA repair, including poly(ADP-ribose) polymerase (PARP) inhibitors, commonly fail due to a lack of tumor-selectivity. When PARP inhibitors and ß-lapachone are combined, synergistic antitumor activity results from sustained NAD(P)H levels that refuel NQO1-dependent futile redox drug recycling. Alone, ß-lapachone (aka., ARQ761 in clinical form) results in dramatic loss of NAD+ specifically in NQO1+ cancer cells (Nonsmall cell lung, pancreatic and breast cancers) that suppresses both glycolysis (at GAPDH level) and the TCA cycle. When combined with a PARP inhibitor, or in PARP1 siRNA/shRNA suppresssed NQO1+ cancer cells, significant oxygen consumption rate/reactive oxygen species cause dramatic increases in DNA lesions that are not repaired due to PARP inhibition. Cell death switches from PARP1 hyperactivation-mediated programmed necrosis by ß-lapachone to synergistic tumor-selective, caspase-dependent apoptosis after PARP inhibitors + ß-lapachone in NQO1+ cancers, including non-small cell lung, pancreatic and breast subtypes. Enhanced antitumor efficacy and prolonged survival were noted in orthotopic human MiaPaCa2 pancreatic and A549 nonsmall cell lung xenograft models. This approach greatly expands the use and efficacy of PARP inhibitors for therapy of most human solid cancers.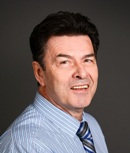 Biography:
Dr. Vladimir Tolstikov was awarded with PhD degree at the age of 28 years from the Institute of Chemical Means for Plant Protection, Moscow, Russia. He is a pioneer in HILIC separations development applied to Metabolomics. He is the director of Metabolomics at BERG. He has published more than 50 papers in reputed journals, 5 book chapters and has been serving as an editorial board member of MDPI Metabolites.
Abstract:
It is commonly accepted that altered metabolic states represent the impetus of the vast majority of chronic and acute disease states resulting in a significant impact on the U.S. Healthcare system. Decades of research have revealed that metabolism is not a self-regulating network operating independently and is integrated into every other cellular process and organ system. Therefore global monitoring of metabolic processes is required for more comprehensive understanding of the initiation and perpetuation of disease states. Mass spectrometry based metabolomics, in particular, demonstrates tremendous promise in delivering high throughput quantitative information on alterations in metabolism associated with disease onset/progression and response to pharmaceutical intervention. Recent advances in mass spectrometry and informatics tools have facilitated emerging OMICS platforms capable of translating biological output into viable therapeutic candidates and assist in stratifying patient populations. At BERG, we have implemented an industrial level high throughput metabolomics platform providing both high quality and depth of information allowing for reliable and broadest capture of the metabolome for the pre-clinical and clinical matrixes analyzed. Global metabolomics platform dedicated for theranostic and clinical studies as well as tracer metabolomics are harvested to facilitate CDx biomarkers discovery in a unique way. Highlights of the BERG's in-depth patient stratification approaches as well as biology based drugs will be presented.
Track :3 Therapeutic Metabolomics ; Track : 4 Clinical Metabolomics & Lipidomics
Session Introduction
Federal Research and Clinical Centre of Physical-Chemical Medicine FMBA, Russia

Biography:
Anna Vanyushkina has completed PhD in biochemistry at the age of 28 years from FRCC PCM Russia. She is the junior researcher studing bacterial and human metabolomics using HPLC-MS/MS aproach in Laboratory proteomic analysis. She has published 5 papers in reputed journals.
Abstract:
Bacteroides represent a major constituent of the human gut microbiota. However pathogenic strain Bacteroides fragilis BOB25 stimulates human intestinal epithelial degeneration and cause necrosis associated with inflammation and colorectal neoplasia of colon epithelial cells. An important feature of B.fragilis is an intense release of outer membrane vesicles. These vesicles could be easily absorbed by the colon epithelium. We shown the vesicles include numerous biochemical compounds, including proteins and metabolites. Considering vesicles as delivery system the question is: what components of the vesicles can affect the intestinal epithelium.
To identify qualitative and quantitative biochemistry composition of the B.fragilis vesicles we performed its proteomic and metabolomic analysis. Proteomic analysis of the vesicles we performed by mass spectrometer TripleTOF 5600 (ABSciex), combined with the HPLC system using IDA method. Metabolomic analysis of the BF vesicles we performed using HPLC-QQQ 8030 (Shimadzu) in the MRM analysis mode.
We detected more than 200 different vesicles proteins representing membranic, periplasmic, and cytosolic fractions of B.fragilis cells. It is important that among the identified proteins we identified a number of proteases, hydrolases and oxidoreductases and patatin, that potentially cause significant changes in physiology of colon epithelium cells. Metabolome analysis allowed to reveal differences in vesicles composition of nontoxigenic and toxigenic B.fragilis components of amino acids, nucleosides, nitrogen bases and cofactors metabolic pathways. This findings open a huge perspectives for studying of cell-host interactions mechanism and therapy development for inflammatory bowel diseases with high colon cancer risk caused by B.fragilis. The study was funded by RSCF grant 142400159.

Biography:
Pamela Georgina Avila Lamadrid is Mexican medical student of Superior School of Medicine (Escuela Superior de Medicina) at InstitutoPolitecnico Nacional. She is a junior researcher who has been working at the obesity center of the School since 2016 on different research lines regarding obesity, diabetes, fatty liver, metabolic syndrome and hipertension. Her most important recent research is focused on drug effectiveness and security for obesity and fatty liver treatment.
Abstract:
Instituto Politecnico Nacional, Mexico

Biography:
Daniel Roberto Magdaleno Rodriguez is Mexican medical student of Superior School of Medicine (Escuela Superior de Medicina) at Instituto Politécnico Nacional. He is a junior researcher who has been working at the obesity center of the School since 2013 on different research lines regargding obesity, diabetes, fatty liver, metabolic syndrome and hipertension. His most important recent research is focused on drug effectiveness and security for obesity and fatty livertreatment. CEO and founder of AIMEDS A.C.
Abstract:
Obesity has become a public global health, we cannot lose sight that this disease has reached epidemic global proportions, which is why the World Health Organization (WHOby the acronym in English) calls obesity as the epidemic of the century.
The purpose of this study was to evaluate the efficacy and safety of the combination of silymarin, selenomethionine and alphalipoecoico acid in adult patients with non alcoholic fatty liver using different dosages, comparing changes in patients receiving doses every 8 hours against the patients that received doses every 12 hours. It was evaluated the biochemical changes through blood, morphological determinations by ultrasound and anthropometric measurements.
It was a longitudinal, prospective and comparative study during 12 weeks. This study was conducted under 88 exogenous obese patients, aged between 18 and 60 years of both sexs with Body Mass Index (BMI by the acronym in English) between 30 and 45 kg/m2 and diagnosed with fatty liver confirmed by ultrasound with sub-clinical alterations in liver enzymes. Patients were randomized into two groups of 44 subjects each and were administered for three months the combination of silymarin, selenomethionine and alphalipoecoico acid with dosage of one capsule every 8 hours (group 1) and every 12 hours (group 2).
King George's Medical University, India

Biography:
Rajeshwar Nath Srivastava, is a great researcher and has contributed extensively in the genetics, epigenetics and translational health sciences in the field of Osteoarthritis and Osteoporosis in Indian population. Prof RNS is a great researcher and has important contributions in the family of Spinal Cord Injury (SCI) researchers. He has developed an indigenized, innovative negative pressure device for bedsores in SCI, a step wise reduction protocol in management of cervical fracture dislocations and an algorithm for processing of bone marrow derived stem cells for clinical use in orthopaedic diseases. His research centres on treatment modalities influencing neurological recovery and metabolomics in SCI. He has extensively travelled abroad, a recipient of many awards, 45 publications with 288 citations, an H-index of 10 and i-10 index 11 in last five years. He has been a Reviewer of manuscripts in many International Journals of repute including "BMJ", "Spinal Cord", "Spine" and "JSCM".
Abstract:
University of Calcutta, India

Biography:
Moumita Chatterjee is a Phd student of the prestigious Department of Statistics, University of Calcutta. She has published several papers and book chapters with International publishers based on applications of statistics in Biological Sciences. Primarilly her works are based on several innovative ideas of data analysis (which involves mostly Biological data). She has been awarded with several awards in India. She has cleared the prestigious National Eligibility Test, conducted by CSIR(India) and got into the research arena. Apart from her research work, she is acting as reviewer of a number of journals and also is serving as an Assistant Professor of Department of Statistics and Informatics, Aliah University, Kolkata, India.
Abstract:
The motivation of the study is a data on patients with cystic fibrosis. Cystic fibrosis is a genetic disorder, where owing to severe bacterial infection caused as a result of abnormal salt and water transport, leukocytes release some extracellular deoxyribonucleic acid (DNA) that accumulates in the airways that may even cause death. The enzyme Deoxyribonuclease I (DNase I) present in the human lungs has a tendency to digest the extracellular DNA. In 1992, a randomized double blind trial was conducted to compare the rhDNase, a clone of DNase I, which helps to cut the extracellular DNA and clear the airways, with a placebo to see if improvements in the patients can be achieved through the administration of rhDNase. 647 patients, with 325 on placebo and the rest 322 on rhDNase, were involved in the study. Since the infection was recurrent, observations on both the time to cure as also the time to the next infection were recorded along with measures on Fixed Expiratory Volume (FEV) of the patients for five recurrent cycles. The data was previously analyzed a number of times, but the correlation between time to cure and time to relapse between the several recurrent cycles haven't been accounted for.
In this paper we develop methods to study the effects of the treatment and the FEV on the time to cure and the time to relapse over the different cycles. A copula based method as well as a Semi parametric Cox type model have been developed taking care of the two way correlation structure. The results that we have got using this method are very much significant with respect to the data. This method can also be applied to analyze several data of this kind.

Biography:
Abstract:
Low serum salivary amylase levels have been associated with a range of metabolic abnormalities, including obesity and insulin resistance. We recently suggested that low copy-number at the AMY1 gene, associated with lower enzyme levels, also increases susceptibility to obesity. To advance our understanding of the effect of AMY1 copy-number variation on metabolism, we compared the metabolomic signatures of high and low copy-number carriers. We analysed, using mass spectrometry and NMR, the sera of healthy normal-weight women carrying either low (LA:≤4 copies; n=50) or high (HA:≥8 copies; n=50) AMY1 copies. Best fitting multivariate models (empirical P<1x10-3) of MS and NMR data were concordant in showing differences in lipid metabolism between the two groups. In particular, LA carriers showed lower levels of long- and medium-chain fatty acids, and higher levels of dicarboxylic fatty acids and 2-hydroxybutyrate (known marker of glucose malabsorption). Taken together, these observations suggest increased metabolic reliance on fatty acids in LA carriers through β- and ω-oxidation and reduced cellular glucose uptake with consequent diversion of acetyl-CoA into ketogenesis. Our observations are in line with previously-reported delayed glucose uptake in LA carriers after starch consumption. Further functional studies are needed to extrapolate from our findings to implications for biochemical pathways.